2023 AIATSIS Summit Umbrella
AIATSIS 2022 Summit merchandise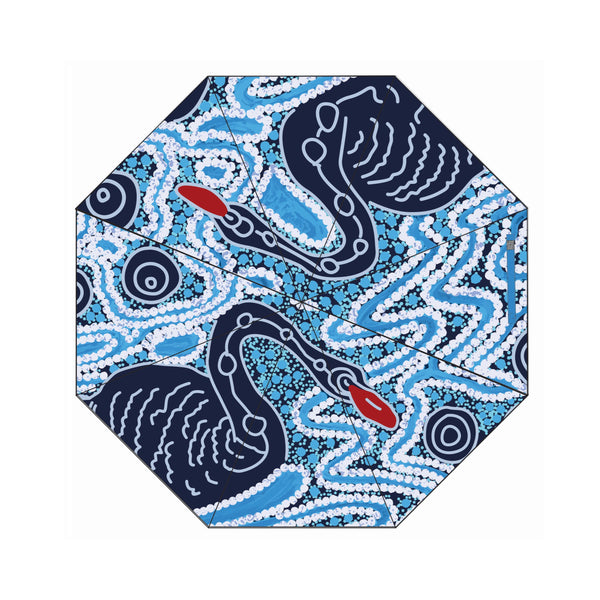 To commemorate the AIATSIS Summit 2023, we have released a collection of limited edition merchandise.
This versatile and compact folding umbrella features artist Julianne Wade's Maali on the Derbal Yerrrigan. 
Product details
Item: Umbrella
Colour: multicolour

Dimensions: Dia 980mm (open) x L 535mm.

Composition: Steel shaft, fibreglass ribs, and Polypropylene handle.
About the design
Artist: Julianne Wade
Artwork name: Maali on the Derbal Yerrrigan
Medium: Acrylic on Canvas
Description: The black swan, known as Maali in the Nyungar language, is a prominent feature of the Derbal Yerrigan, also known as the Swan River. When walking on country alongside the Derbal Yerrigan, you can see Maali wading in the water, often in groups of two or more. This artwork is inspired by the strong connection between Aboriginal people and Maali, as well as their connection to the Derbal Yerrigan. Maali is one of my Nyungar totems that I have adopted.