Alliances in a Remote Australian Town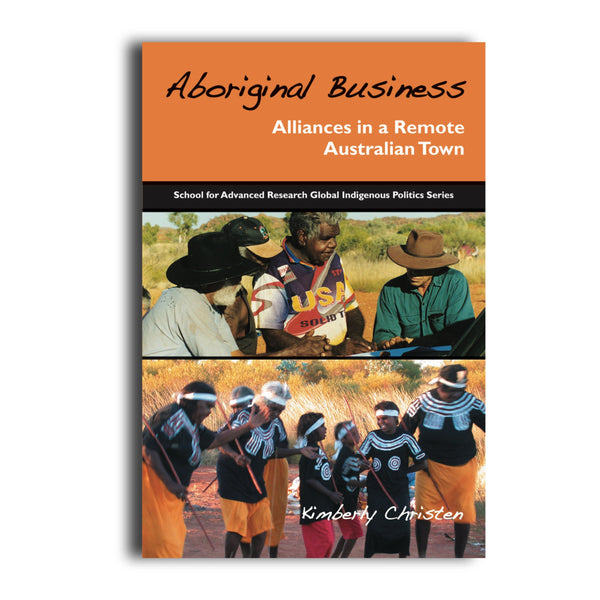 This book examines the practical partnerships and awkward alliances that constitute Indigenous contemporary practices in the town of Tennant Creek. It provides a detailed ethnographic snapshot of the Warumungu people as they engage with a range of various interlocutors, such as transnational railroad companies, national mining groups, international tourists, and regional businesses.
This is not simply ethnography for its own sake, but a sustained deployment of ethnography in response to the vexed circulation of representations with which Indigenous minorities everywhere must engage. Christen's strong approach to the current realities is a breath of fresh air and highly original. - Fred Myers, New York University
[This book] offers some new writing and perspectives on the emergence of Aboriginal organisations and the unfolding of this within national, regional and town contexts. It will make the book of interest not only to academic anthropologists but also to people in applied fields, political science, sociology, history and other disciplinary areas. - Dr Francesca Merlan, Professor of Anthropology, Australian National University
Production Details
Paperback
230mm x 155mm x 20mm
304pp
Released July 2009
ISBN

 9780855757021


Contents
List of Figures
Preface: Opening Business
Chapter 1: Alliance-Making- An Introduction
Section 1: Community Control
Chapter 2: Country Claims
Chapter 3: Managing Mobs
Section 2: Uneasy Alliances
Chapter 4: Constrained Collaborations
Chapter 5: Practical Partnerships
Section 3: Proper Productions
Chapter 6: Negotiating Networks
Chapter 7: Culture Work
Conclusion: Closing Business
Notes
References
Index
About The Author
Kimberly Christen is the Director of the Center for Digital Scholarship and Curation at Washington State University where she is a Professor in, and the Director of, the Digital Technology and Culture Program.
She is the founder of Mukurtu Content Management System an open source community access platform designed to meet the needs of Indigenous communities.
She is the Director of the Sustainable Heritage Network, and co-director of the Local Contexts initiative, that provides educational resources for stewarding digital cultural heritage and supporting Indigenous communities in the management of intellectual property.
About The Cover
 top, photograph by Gary Warner; bottom, photograph by Kimberley Christen.