Aboriginal Suicide is Different
A Portrait of Life and Self- Destruction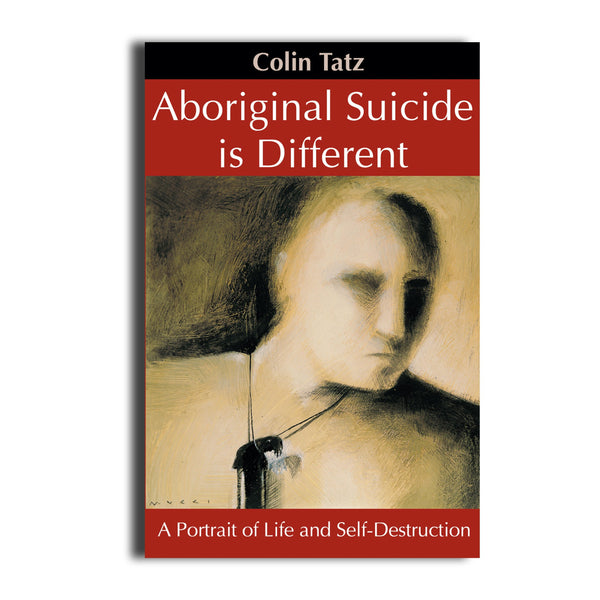 Aboriginal Suicide is Different is a portrait of life, and of self-destruction, by young Australian Aboriginal men and women.
Adopting an historical and anthropological approach to suicide in Australia and New Zealand, the book documents rates of suicide that may well be the world's worst, and tries to glimpse the soul of the suicide rather than merely his or her contribution to our national statistics.
That so many young Australian Aboriginal people prefer death to life implies a rejection of what we, in the broader Australian society, have on offer. It reflects our failure, as a nation, to provide sufficient incentives for young Aborigines to remain alive.
Production Details
Paperback
215mm x 140mm x 15mm
264pp
Released January 2001
ISBN

9780855754983
Contents
Introduction to the Second Edition
Author's comments
Acknowledgements
Background and Explanation
Chapter 1: The Social and Political Contexts
Chapter 2: The Origins of the 'New Violence'
Chapter 3: An Anthropology of Suicide
Chapter 4: The Prevalence of Aboriginal Suicide — Definitional Problems
Chapter 5: The Prevalence of Aboriginal Suicide — the Data
Chapter 6: Towards an Explanation of Aboriginal Suicide
Chapter 7: Contributing Factors — Aboriginal Community Values
Chapter 8: Contributing Factors — Societal Values
Chapter 9: Lessons from Abroad
Chapter 10: Towards Alleviation
Appendix: Communities and Sites Visited
Bibliography
Index
About The Author
Colin Tatz is currently Adjunct Professor of Politics, Macquarie University, and Visiting Professor of Political Science, Australian National University.
About The Cover
 Painting by Michael Mucci