A Guide to Important Places of the Past and Present (second edition)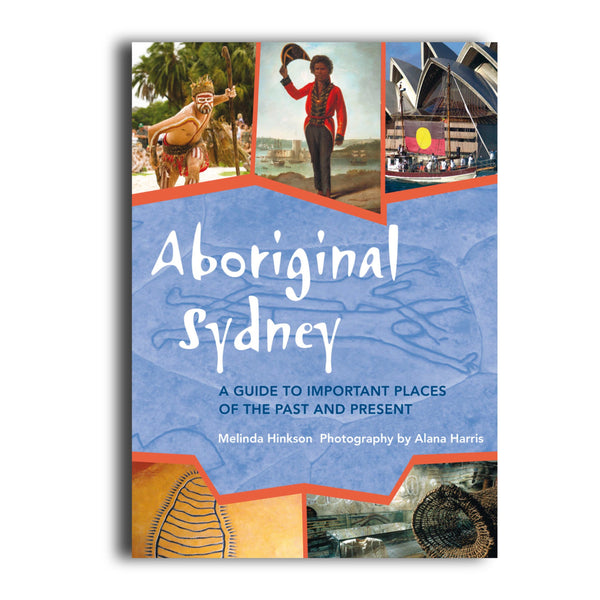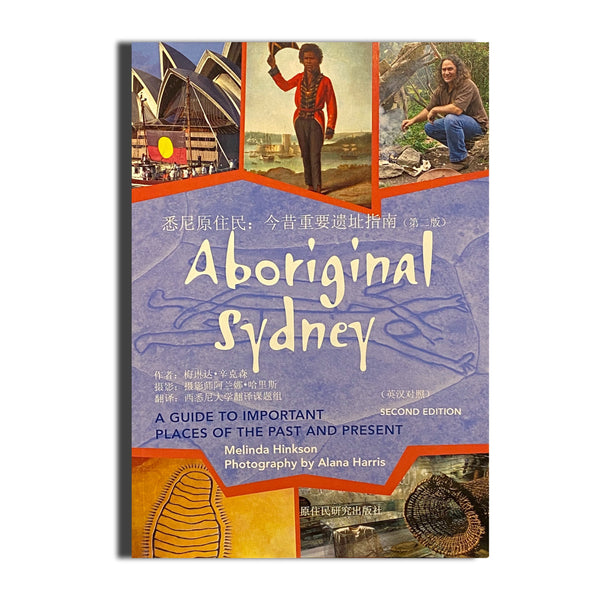 Despite its bustling urban presence, Sydney has a rich and complex Aboriginal heritage. Hidden within its burgeoning city landscape, lie layers of a vibrant culture and a turbulent history. But, you need to know where to look.
This book supplies the information. The popular first edition established itself as both authoritative and informative; it is both a guide book and an alternative social history, told through precincts of significance to the city's Indigenous people.
The sites within the precincts, and their accompanying stories and photographs, evoke Sydney's ancient past, and allow us all to celebrate the living Aboriginal culture of today.
Production Details
Paperback
240mm x 170mm x 15mm
200pp
Released November 2010
English edition ISBN

9780855757120

Chinese edition ISBN

 

9781922059482
Contents
About the authors
About this book
Foreword to first edition, Russell Taylor
Acknowledgments from first edition
Seeing the past in the present
THE CENTRAL BUSINESS DISTRICT SITES 1–8
OTHER SITES
AROUND THE HARBOUR SITES 9–16
Balls Head Reserve sites 10–11
Sydney Harbour National Park sites 12–14
NORTH OF SYDNEY SITES 17–21
Ku-ring-gai Chase National Park sites 18–20
INNER SOUTH SITES 22–26
Redfern sites 22–23 73
OTHER SITES
SOUTH OF SYDNEY SITES 27–34
Kamay Botany Bay National Park, Kurnell Peninsuala sites 27-29
La Perouse sites 30–34
WEST OF SYDNEY SITES 35–42
Parramatta sites 35–36
Parramatta Park sites 37–38
Old Blacktown sites 39–40
SOUTH-WEST OF SYDNEY SITES 43–45
Organisations
References
Index
About The Author
Wiradjuri/Ngunnawal photographer, Alana Harris was born in Penrith, Sydney in 1966 and raised in Cowra NSW. She completed her Higher School Certificate at Cowra High School and went on to receive a Diploma in Photography at the ACT Institute of TAFE in 1988.
In 1989 Harris became the Senior Photographer at the Australian Institute of Aboriginal Studies in Canberra. Harris is quoted in her artist statement in the Narragunnawali catalogue saying that "as an Aboriginal photographer I feel it is important to portray Aboriginal Australia whether it be in portraits, landscapes or documentary photography as I know it to be." She was the Senior Photographer with the Australian Institute of Aboriginal and Torres Strait Islander Studies (AIATSIS) for 12 years and has worked as the Access Manager in the Archives and Production Program with AIATSIS. 
Melinda Hinkson is an associate professor of anthropology at the Alfred Deakin Institute for Citizenship and Globalisation, Deakin University. She also directs the independent Institute of Postcolonial Studies, Melbourne. Much of Melinda's work is informed by longstanding research relationships with Warlpiri people.
She has published widely on Aboriginal visual culture and the politics of representation, the life work of WEH Stanner, the contested cultural politics of the Northern Territory Intervention, and processes of displacement and practices of place-making.
Among Melinda's publications are See How We Roll: Enduring Exile Between Desert and Urban Australia (forthcoming, 2021), Remembering the Future: Warlpiri Life Through the Prism of Drawing (Aboriginal Studies Press, 2014), Coercive Reconciliation: Stabilise, Normalise, Exit Aboriginal Australia (co-edited with Jon Altman, 2007) and Aboriginal Sydney: A Guide to Important Places of the Past and Present (with photographs by Alana Harris, 2001). .
About The Cover
Front cover: (top from left) see p. 21, p. xix and p.4; (bottom from left) see p.147 and p.13.
Back cover: (from left) Sydney Opera House, Tourism Australia and see p.58.