Aboriginal Ways of Using English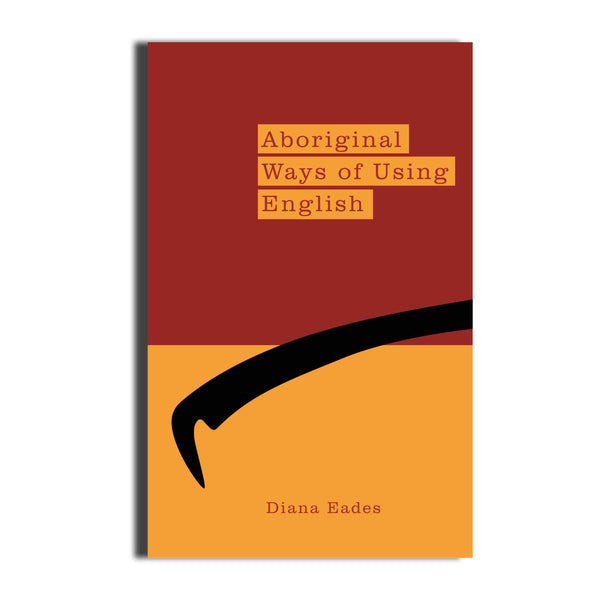 To understand Aboriginal ways of using English leads to better understanding Aboriginal identity, a better engagement in intercultural communication, and learning about the complexities of how English is used by and with Aboriginal people in the legal process.
Aboriginal ways of using English is invaluable reading for university undergraduates in a range of disciplines but also postgraduate courses where there's little information available. Educated readers and students with or without a linguistics background will find the book accessible.
Production Details
Paperback
230mm x 155mm x 15mm
256pp
Released June 2013
ISBN

 9781922059260
Contents
Acknowledgments
Chapter 1: Introduction
PART I: Describing Aboriginal ways of using English
Chapter 2:'You gotta know how to talk…'- ethnography of informationseeking in Southeast Queensland Aboriginal society
Chapter 3: Misunderstanding Aboriginal English- the role of sociocultural context
Chapter 4: They don't speak an Aboriginal language,or do they?
Chapter 5: Aboriginal English
PART II: Focusing on the criminal justice process
Chapter 6: Language and the law- white Australia v Nancy
Chapter 7: Aboriginal English in the criminal justice system
Chapter 8: Aboriginal English on trial- the case for Stuartand Condren
Chapter 9: A case of mistaken assumptions
Chapter 10: Telling and retelling your story in court- questions, assumptions and intercultural implications
Chapter 11: The social consequences of language ideologies in courtroom cross-examination
Appendix: Transcription conventions
Glossary
Reference list
Index
About The Author
Diana Eades specialises in critical sociolinguistics, language in the legal process, and intercultural communication, particularly involving Australian Aboriginal people who speak varieties of English. She has more than 40 years experience in research, teaching and practical applications of her scholarly work, including judicial and legal education, and giving expert linguistic evidence in courts and tribunals.
About The Cover 
Cover design by Upside Creative
Front cover artwork: Reimaged from 'Scythe Mystery' 
By Troy Anthony Bailis
A most valuable resource to non Aboriginal people working with Aboriginal people and their families
I work in Mental health and also Child Protection and this book is a wonderful addition to better understanding Aboriginal clients and their possible responses to assessments or other types of inquiry. Anyone working in education, legal, and psychosocial areas should read this book. It will help provide some insight and understanding the lived experiences of Aboriginal Australians. Given consideration it can assist in the development of communication processes that overcome the existing inequalities across these sectors.
Highly recommended
A most valuable resource to non Aboriginal people working with Aboriginal people and their families
I work in Mental health and also Child Protection and this book is a wonderful addition to better understanding Aboriginal clients and their possible responses to assessments or other types of inquiry. Anyone working in education, legal, and psychosocial areas should read this book. It will help provide some insight and understanding the lived experiences of Aboriginal Australians. Given consideration it can assist in the development of communication processes that overcome the existing inequalities across these sectors.
Highly recommended