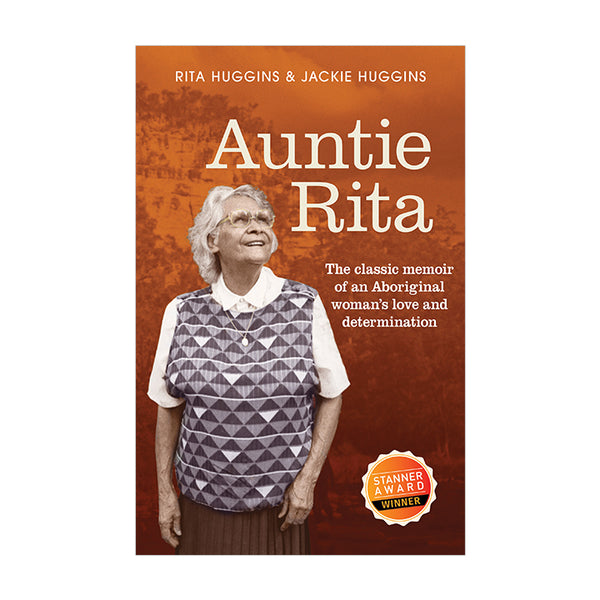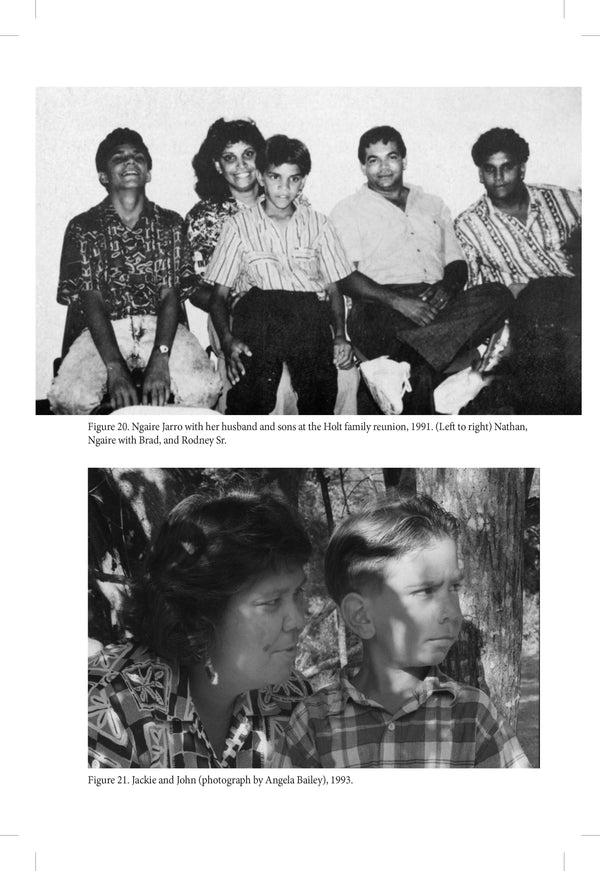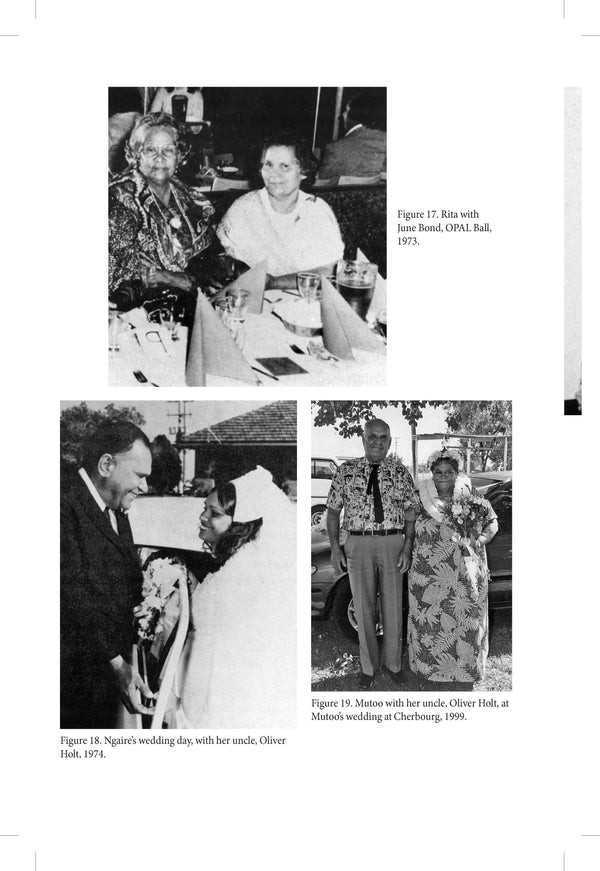 Auntie Rita, written by Rita and her daughter Jackie Huggins, is a revised edition of the bestselling and award-winning memoir of Aboriginal woman Rita Huggins first published in 1994. Rita battled dispossession, poverty, personal tragedy and racism to create a rich meaningful life, lived out during the momentous changes of the 20th century.
'Most people call me Auntie Rita, whites as well as Aboriginal people. Auntie is a term of respect of our older woman folk. You don't have to be blood-related or anything. Everyone is kin. That's a beautiful thing because in this way, no one is ever truly alone, they always have someone they can turn to.'
Rita Huggins was born on Bidjara/Bidyara country at Carnarvon Gorge in central Queensland. As a child in the 1920s, she met white men for the first time: troopers who forced her family into cattle trucks and drove them south to Barambah, later Cherbourg Aboriginal Reserve. At Cherbourg 'we had to stay in one place now, while the white men could roam free.'
There were some happy times, but the only way out of Cherbourg for First Nations people was work. Rita worked as a housekeeper all over Queensland before meeting and marrying Jack Huggins. After Jack's untimely death, Rita struggled with grief and the challenges of being a single parent to three young children, and caring for extended family and community. As the 1960s unfolded, Rita watched the rise of First Nations activism — the 1967 Referendum, the Freedom Rides, new Aboriginal political organisations — and knew she wanted to make something better for herself, her family and for all Indigenous people. She joined Queensland's One People of Australia League and was an active member till her death in 1996.
In Auntie Rita, Rita's words — interspersed with reflections from her daughter Jackie — reveal a life shaped by personal tragedy, the dramatic changes of the twentieth century and personal resilience. This moving memoir has been enjoyed by readers around the world since it was first published in 1994.
Production Details
Paperback
230mm x 150mm
200pp
Released May 2023
ISBN 9780855751128
Contents
Foreword by Lillian Holt
Foreword by Alison Ravenscroft
Writing the book
Chapter 1. Don't cry, gunduburries
Chapter 2. Growing up Cherbourg
Chapter 3. Servitude or slavery?
Chapter 4. Summertime
Chapter 5. The Grand experience
Chapter 6. The Natives are getting restless
Chapter 7. Coming back to Earth
Chapter 8. The Old Rugged Cross
Chapter 9. Journeying
Chapter 10. Barambah gone now
Chapter 11. Brand new day
Chapter 12. The gathering of the clan
Having the last say
Afterword by Jackie Huggins
Glossaries
About the author
Rita Huggins was a Bidjara/Bidyara woman from the Carnarvon Gorge/Springsure area of central Queensland. As a young girl she was forcibly removed to Cherbourg Aboriginal Mission. At 14 years of age, she was sent to work on cattle stations as a domestic. She continued this work in Brisbane after receiving an exemption certificate. She married Jack Huggins and they moved to Ayr, North Queensland, where the last three of her five children were born. After Jack's early death in 1958 she returned to Brisbane and became active in Aboriginal affairs. She lived out her days, until her death in 1996, as a wise and deeply respected Elder, loved by black and white alike.
Jackie Huggins is a Bidjara/Birri Gubba Juru woman from Queensland. She is a historian and author, and has worked in Aboriginal Affairs for over four decades in areas of reconciliation, history, the arts, environment, literature, leadership, education, prison reform, domestic and family violence, and many other social justice initiatives. She has held many leading positions including on the Stolen Generations Inquiry, and at Queensland State Library, AIATSIS and University of Queensland. Her previous books are Sister Girl and Jack of Hearts QX11954 (UQP).
About the cover
Cover photograph of Auntie Rita by Angela Bailey; cover photograph of Carnarvon Gorge by Dominic Carmody/Alamy.
Cover design by Peter Long.