Dealing with the politics of disenchantment in Australian Indigenous policy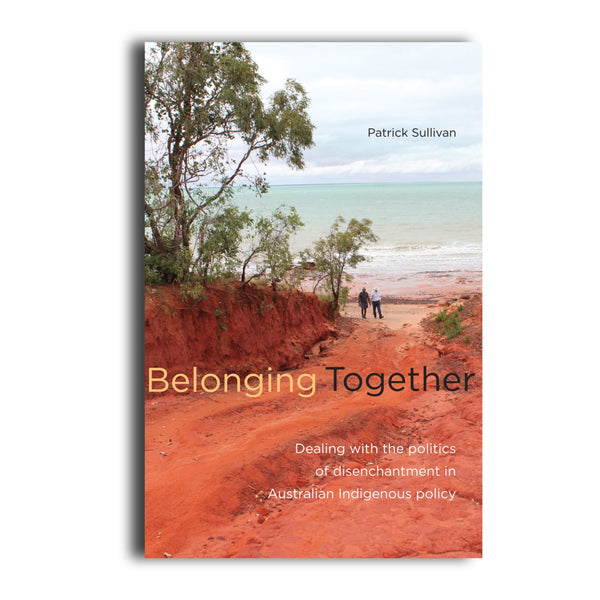 Belonging Together provides a unique overview of the trajectory of current Indigenous policy, with Sullivan advancing a new consolidated approach to Indigenous policy which moves beyond the debate over self-determination and assimilation.
He proposes adaptation on both sides, but particularly for the descendants of settlers and immigrants, to allow them to embrace the framing of their identity by an Indigenous presence. Belonging Together's empirical studies of current policy implementation are an important contribution to the anthropology of policy and public administration.
Production Details
Paperback
215mm x 140mm x 10mm
192pp
Released October 2011
ISBN

9780855757809


Contents
Acknowledgements
Preface
Chapter 1: Introduction — a consolidated approach
Chapter 2: Cultures and intercultural relations
Chapter 3: Mainstreaming and fragmentation of Aboriginal affairs
Chapter 4: The unacknowledged community sector
Chapter 5: Accountability and government/citizen relations
Chapter 6: The organisation of bureaucracy
Chapter 7: Normalisation and Aboriginal citizens
Abbreviations
Notes
References
Index
About The Author
Dr Patrick Sullivan's work within Indigenous organisations has involved practical research and advice on issues of land use and distribution, community control of development, and governance.
He is currently Research Fellow in Indigenous Regional Organisation, Governance and Public Policy at the Australian Institute of Aboriginal and Torres Strait Islander Studies and Adjunct Professor at the National Centre for Indigenous Studies (ANU).
About The Cover
Front cover photograph courtesy Dean Mathews. Nyamba Buru Yawuru Ltd.