Between Indigenous Australia and Europe
John Mawurndjul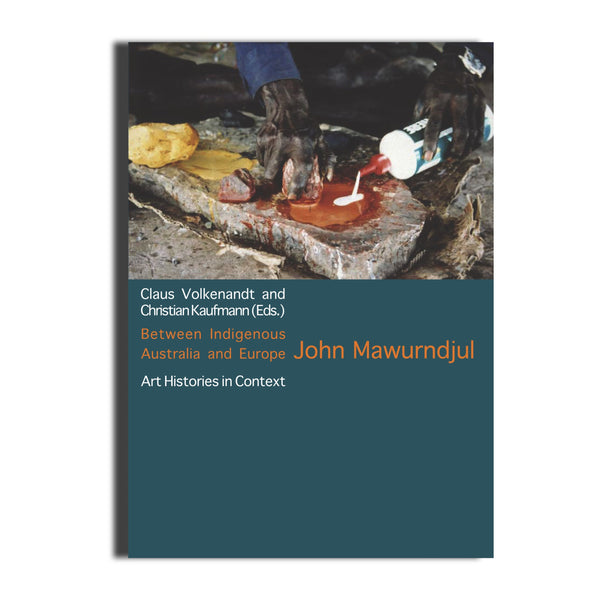 Increasingly, Australian Indigenous art is drawing the attention of international audiences, in part because of the amazing stories the artists tell of human creativity. John Mawurndjul is one of several Aboriginal artists whose work is collected and displayed in art museums and galleries throughout the world. As his work is both simultaneously grounded in his country in northern Australia, and internationally, the resulting dual perspective raises basic questions about how art should be viewed and approached in intercultural terms.
From their different perspectives, renowned Australian contributors, Jon Altman, Sally Butler, Apolline Kohen, Howard Morphy, Judith Ryan, Luke Taylor and Paul S.C. Taon, join a range of international commentators, to raise and debate key questions. For example, is the point of reference for exploring his work the art gallery where the work is displayed, or its place of origin in Arnhem Land? And what are the ramifications of the choice of a specific reference point on the interpretation and understanding of his art works?
This book makes a valuable contribution to Australian art on a number of fronts. The authors each bring their highly respected expertise to the book, which sets Mawurndjul's work, as well as the work of many others, in an international context. A very valuable resource. - Hetti Perkins, Curator, Aboriginal and Torres Strait Islander Art, Art Gallery of New South Wales
Production Details
Paperback
240mm x 170mm x 15mm
350pp
Released April 2009
ISBN  

9780855756666
Contents
Foreword
Introduction
A brief social history of Kuninjku art and the market
PART 1: The local contexts of bark painting
PART 2: Identifying contexts of art
PART 3: Between Europe and Australia: from local to global
PART 4: Tomorrow's museums for today's art
Colour Plates I–XXVI
List of authors
Index
Map of Arnhem Land
About The Author
Claus Volkenandt, Associate Professor, Institute of Art History, University of Basel.
Christian Kaufmann, A.W. Mellon Fellow, Metropolitan Museum of Art, New York.
About The Cover
Cover design: Nicola William, Berlin
Cover: John Mawurndjul painting at Milmilngkan, 2004 (Photo Erika Koch)
Layout: Alexander Burgold, Berlin