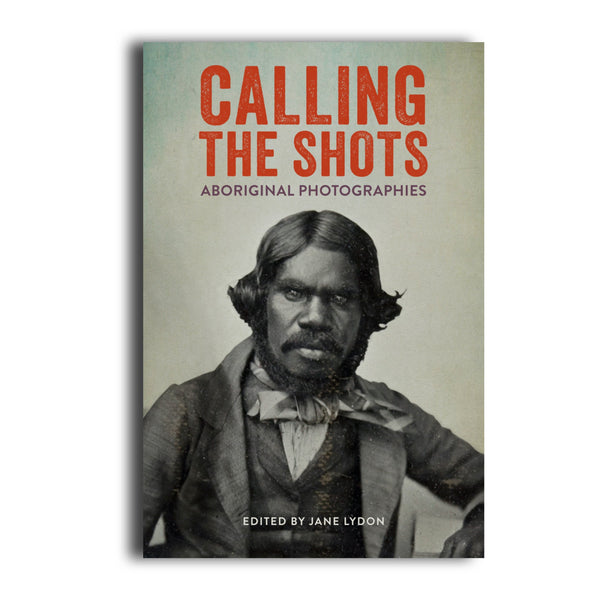 Aboriginal photographies focuses on the interactions between photographer and Indigenous people, and the living meanings the photos have today. The result is a fresh perspective on Australia's past, and on present-day Indigenous identities.
The book includes researchers who are using this rich cultural archive to explore Aboriginal history, to identify relatives, and to reclaim culture.
Production Details
Paperback
230mm x 155mm x 20mm
256pp
Released April 2014
ISBN

9781922059598
Contents
Acknowledgments
Contributors
Language and style
Chapter 1: Introduction: the photographic encounter
TASMANIA
Chapter 2: Forgotten lives — the first photographs of Tasmanian Aboriginal people
NEW SOUTH WALES
Chapter 3: Photographing Indigenous people in New South Wales
Chapter 4: Picture who we are- representations of identity and the appropriation of photographs into a Wiradjuri oral history tradition
VICTORIA
Chapter 5: Photographing Kooris- photography and exchange in Victoria
QUEENSLAND
Chapter 6: Aboriginal people and four early Brisbane photographers
SOUTH AUSTRALIA
Chapter 7: Photographing South Australian Indigenous people- 'far more gentlemanly than many'
Chapter 8: 'It's that reflection'- photography as recuperative practice, a Ngarrindjeri perspective
WESTERN AUSTRALIA
Chapter 9: Photographing Aboriginal Australians in West Australia
NORTHERN TERRITORY
Chapter 10: Photographing the outback: the last frontier?
Chapter 11: The 'Myalls' ultimatum'- photography and Yolŋu in Eastern Arnhem Land, 1917
Index
About The Author
Jane Lydon is a Professor and the Wesfarmers Chair of Australian History at The University of Western Australia. Her research centres upon Australia's colonial past and its legacies in the present. She is interested in the ways that popular and especially visual culture has shaped ideas and debates about race, identity and culture that persist today.
In particular, she is concerned with the history of Australia's engagement with anti-slavery, humanitarianism, and ultimately human rights. Her books include Eye Contact: Photographing Indigenous Australians (2005), Photography, Humanitarianism, Empire (2016), and the edited Calling the Shots: Aboriginal Photographies (2014) and Visualising Human Rights (2018).
From 2011 she has led the Returning Photos project aiming to re-connect historic photograph archives held in European anthropological museums with Aboriginal and Torres Strait Islander descendants and relatives in Australia.
Contributors include Julie Gough, Jane Lydon, Sari Braithwaite, Shauna Bostock-Smith, Lawrence Bamblett,  Michael Aird, Karen Hughes and Aunty Ellen Trevorrow, Donna Oxenham, Laurie Baymarrwangga and Bentley James. 
About The Cover
Front cover: Aboriginal man of Pooninde, Ambrotype. With the permission of Special Collections, University of Bristol Library, Papers of Mathew Blagden Hale, DM130/239.