Wangga songs for North Peron Island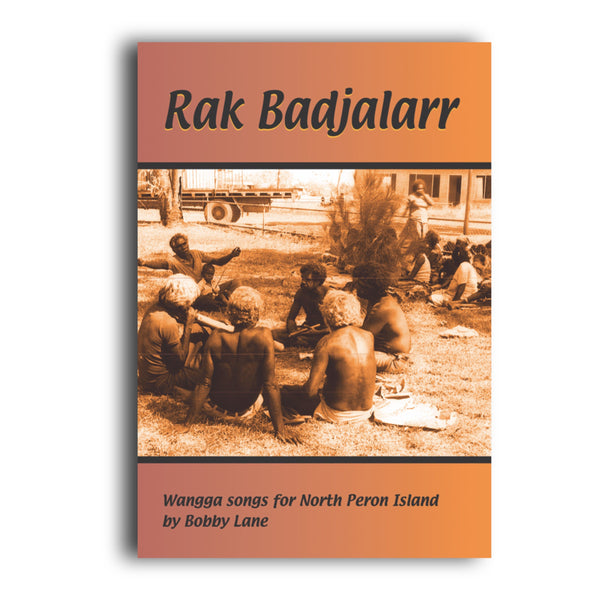 Wangga songs are normally received in dream by songmen, and unlike many other Aboriginal song genres are usually owned by individual songmen rather than by a larger social group.
Wangga are normally sung by one or two men, specialist singers, accompanying themselves on clapsticks while another performr plays the didjeridu.
Wangga songs are performed for entertainment and ceremony, retaining their spiritual power while being adaptable to contemporary occasions.
These songs derive from the traditional homelands of the Wadjiginy and Kiyuk peoples. Rak Badjalarr refers to North Peron Island in the Cox Peninsula region south and west of Darwin in the Northern Territory.
Production Details
CD

193mm x 135mm x 15mm
Released 2001
ISBN 

9780855753641
Track list