Songs from North Queensland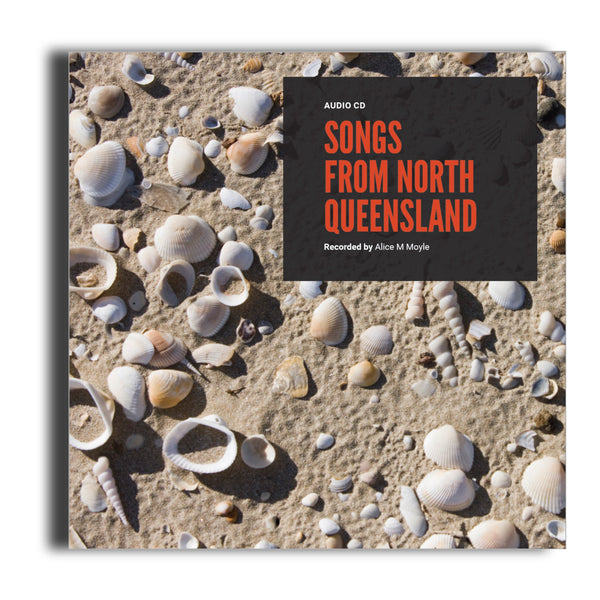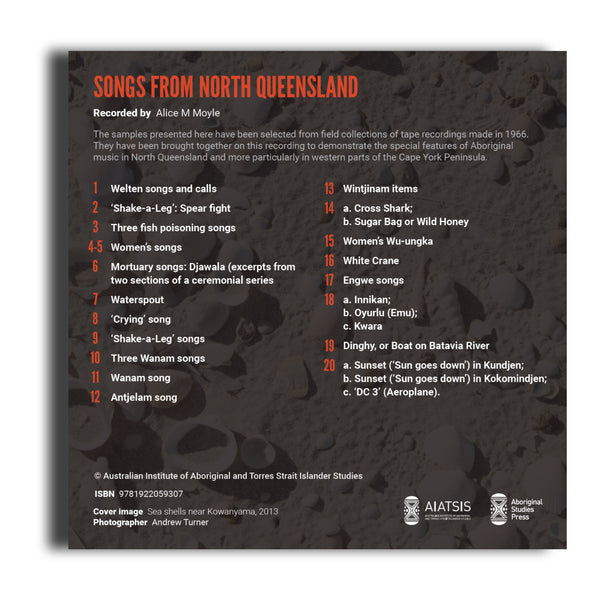 The samples presented here have been selected from field collections of tape recordings made in 1966. They have been brought together on this recording to demonstrate the special features of Aboriginal music in north Queensland and more particularly in western parts of the Cape York Peninsula.
Production Details
CD

124mm x 142mm x 10mm
Released 1977
ISBN 

9781922059307
Track List

1. Welten songs and calls
2. 'Shake-a-Leg': Spear fight
3. Three fish poisoning songs
4. Women's songs
5. Women's songs
6. Mortuary songs: Djawala (excerpts from two sections of a ceremonial series)
7. Waterspout
8. 'Crying' song
9. 'Shake-a-Leg' songs
10. Three Wanam songs
11. Wanam song
12. Antjelam song
13. Wintjinam items
14. a. Cross Shark, b. Sugar Bag or Wild Honey
15. Women's Wu-ungka
16. White Crane
17. Engwe songs
18. a. Innikan; b. Oyurlu (Emu); c. Kwara
19. Dinghy, or Boat on Batavia River
20. a. Sunset ('Sun goes down') in Kundjen; b. Sunset (Sun goes down') in Kokomindjen; c. 'DC 3' (Aeroplane).

About the Cover

Cover image: Sea shells near Kowanyama, 2013.