Conserving Australian Rock Art
A Manual for Site Managers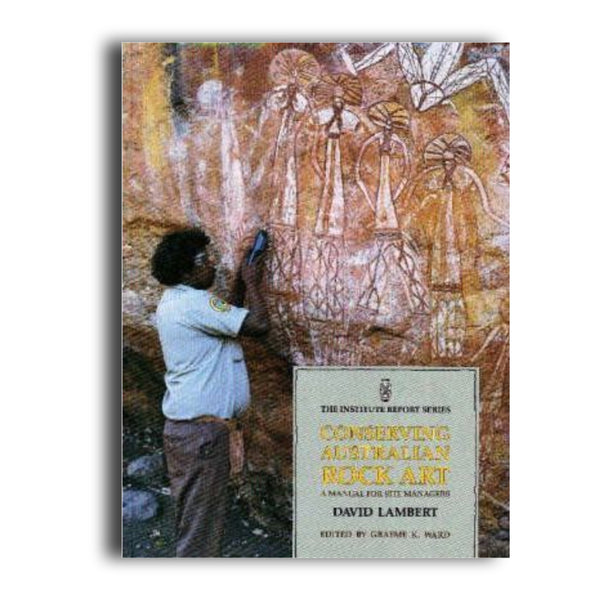 Intended primarily for managers of rock art in Australia, this manual covers such areas as deterioration processes, sources of damage, visitor management and practical conservation.
The manual aims to better equip site manages to recognise and undertake straightforward conservation work in the field, and to recognise more complex problems which require professional help. Examples of the processes and techniques are discussed, together with informative colour illustrations which are drawn from sites around Australia.
Production Details
Paperback
270mm x 205mm x 6mm
102pp
Release Date January 1989
ISBN 

9780855752101


Contents
About The Cover
Front cover: Peter Sullivan carrying out conservation work at Nourlangie Gallery, Kakadu National Park. Photograph by Ivan Haskovec, Australian National Parks and Wildlife Service, Darwin, reproduced by courtesy of the Australian National Parks and Wildlife Service, Canberra.