An Indigenous Australian Homeland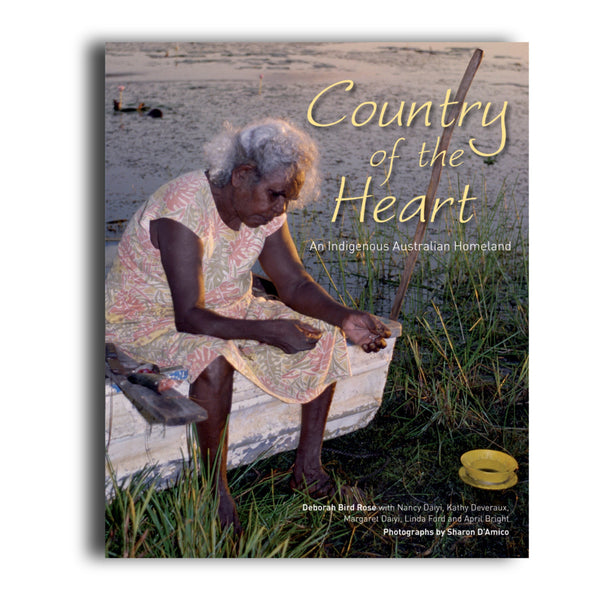 Country of the heart provides an introduction to the connections between Aboriginal people and the land that has sustained and nurtured them for generations.
Through the wonderful photographic images and the stories of the MakMak clan women (white-breasted sea eagle), readers are led into the heart of country: the people, the animals, the plants, the ancestors, the seasons and the intimate relationships which tie them together.
The story is told through the voices of Indigenous academic, Linda Ford, and her family, the traditional custodians of Wagait country. Their story includes the challenges her people continue to meet to maintain the health of 'country'. As Ford says: 'Country gives us our identity'.
Production Details
Paperback
230mm x 188mm x 12mm
176pp

Released June 2011
ISBN 

9780855757762
Contents
Preface
Tribute
Acknowledgmets
Map of the Homeland Area
Genealogical Sketch
Map of Mak Mak Dreamings
Chapter 1: GOOD COUNTRY
Chapter 2: ACTION — CONNECTION
Chapter 3: COUNTRY TELLS YOU
Chapter 4: GOOD HUNTERS
Chapter 5: TRACKS AND LIVES
Chapter 6: PRESENCE
About the Contributors
About the Clan
Notes
Index
About The Author
Dr Debbie Bird Rose is a much published author, renowned for her scholarship and lyrical writing. Her strong relationship with the MakMak women pours from the pages. She writes across several disciplines, including anthropology, history, philosophy, cultural studies and religious studies, and has work with Aboriginal people in their claims to land. Previous publications include: Hidden Histories, Dingo Makes Us Human; Wild Dog Dreaming. Sharon D'Amico is an award-winning eco-photographer. 
About The Cover
Cover: Nancy Daiyi at Didjini