Disciplining the savages Savaging the disciplines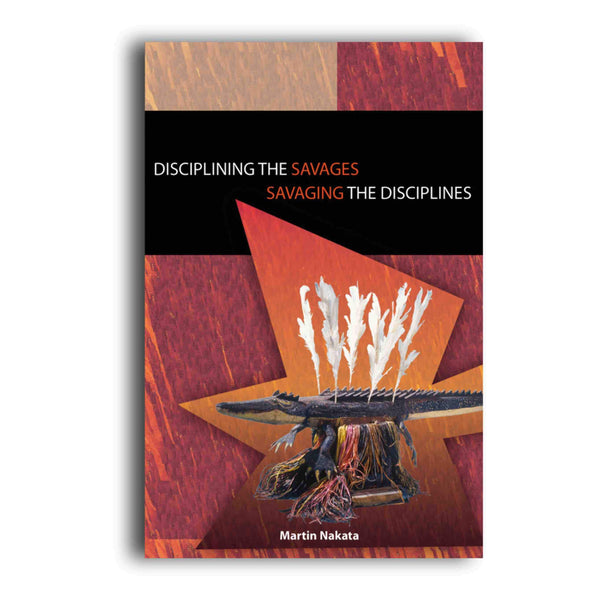 Disciplining the Savages is not about the bad deeds of evil men. Rather, it's an exploration of the way knowledge is produced within academic disciplines and then reproduced as public knowledge and enacted through the actions of governments.
Production Details
Paperback
230mm x 155mm x 15mm
256pp
Released March 2007 
ISBN

9780855755485
Contents
Acknowledgments
Map- Islands of the Torres Strait
Introduction
Part One
Chapter 1: Missionary inscriptions of the 'lost soul'
Chapter 2: Domesticating the savage
Chapter 3: Linguistic inscriptions of the language
Chapter 4: Psychological inscriptions of the mind
Chapter 5: Physiological inscriptions of the senses
Chapter 6: Anthropological inscriptions of the community
Chapter 7: Disciplining and regulating the body
Part Two
Chapter 8: Disciplining the Islander in formal education
Chapter 9: Disciplining Indigenous Knowledge
Part Three
Chapter 10: The Cultural Interface
Chapter 11: An Indigenous Standpoint theory
Concluding remarks
References
Index
About The Author
Nakata, a Torres Strait Islander academic, casts a critical gaze on the 1890s Cambridge Expedition researchers to the Torres Strait. He meticulously analyses the linguistic, psychological, anthropological and other scientific projects of the expedition, and offers an astute critique of their research methods and interpretations.
Nakata's is the first such analysis from a Torres Strait Islander position and he draws eloquently from his own struggle to break free from imposed definitions. In doing so, he explores the often uneasy tension between being who you are and who you have been told you are.
About The Cover
Front cover image: Crocodile Dance Headdress by James Eseli, photograph courtesy of the Queensland Museum.