The Victorian Aborigines Advancement League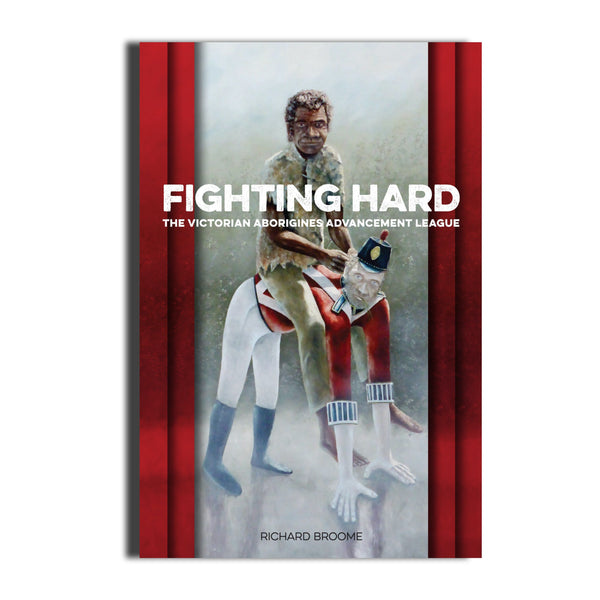 Fighting hard recounts a history of the Aborigines Advancement League, the oldest Aboriginal welfare and activist body in Australia. Its work influenced the fight for civil rights and stood against the government's assimilation policy.
A shift to Aboriginal control in 1969 allowed the League's leaders to become role models for young Aboriginal people. The League's first fifty years provides ample evidence that Aboriginal people can successfully govern their own organisations; balancing good governance with the maintenance of Aboriginal cultural values.
Production Details
Paperback
230mm x 155mm x 20mm
288pp
Released February 2015
ISBN 

9781922059864


Contents
Acknowledgments
Preface
Part One: A 'radical hope' imagined
Chapter 1: The birth of Yorta Yorta activism
Chapter 2: Aboriginal Melbourne
Chapter 3: Rocket testing launches the League
Part Two: A duet in white and black
Chapter 4: The League's formative years
Chapter 5: Welfare and service frameworks
Chapter 6: Fighting assimilation
Part Three: A radical hope realised — Aboriginal community control
Chapter 7: Black power turmoil
Chapter 8: Bruce McGuinness takes charge
Chapter 9: Going it alone
Chapter 10: Consolidation
Chapter 11: The League turns fifty
Conclusion
Epilogue
Appendix
Notes
Select sources
Index
About The Author
Richard Broome is Emeritus Professor of History at La Trobe University. He is involved in the community history movement as the President of the Royal Historical Society of Victoria and has for decades lectured to secondary students about Aboriginal history. Richard is the author of many articles and fifteen books on Australian history and is noted for his prize-winning Aboriginal Victorians: A History Since 1800 (2005), and Aboriginal Australians: A History Since 1788, now in its fifth edition (2019).  
Aboriginal Studies Press has published two books by Richard Broome, A Man of All Tribes: The Life of Alick Jackomos (2006) and Fighting Hard: The Victorian Aborigines Advancement League (2015). The press has also published a book edited by Ben Silverstein, on Richard Broome's contributions to Aboriginal history, Conflict, Adaptation, Transformation (2018).
About The Cover
Front cover: 'White Man's Burden', part of the ten panel Musquito series by William (Lin) Onus, 1979-1982, Aborigines Advancement League. Lin Onus Estate/ Licensed by Viscopy, 2014.