The Social Meaning of Petrol Sniffing in Australia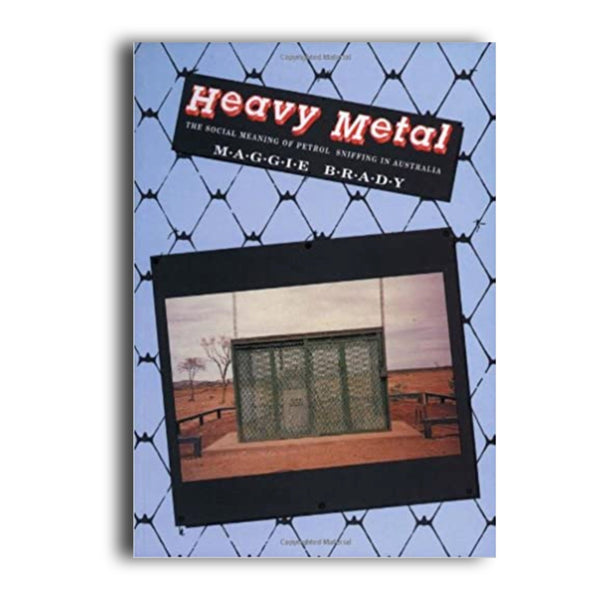 In an attempt to go beyond current explanations of Aboriginal drug abuse, which stereotype these people as 'victims', Brady focuses on understanding the users' subjective decisions to engage in this behaviour. She provides an overview of the use of drugs among Aboriginal people and surveys the extant international literature. She also gives detailed descriptions of the interaction between the setting and the users, examines the substance itself, and canvasses a range of possible intervention programs.
This informed ethnographic account is the first major published study of contemporary drug use by Aborigines. The work is drawn from baseline community research, including statistical data and case studies material. It will be of interest in the medical, drug abuse and Aboriginal studies fields.
Production Details
Paperback
240mm x 170mm x 18mm
238pp
Released 1992
ISBN 

9780855752156


Contents
Illustrations
Acknowledgement
INTRODUCTION
CHAPTER 1: AN OVERVIEW OF ABORIGINAL SUBSTANCE USE
CHAPTER 2: PATTERNS OF USE
CHAPTER 3: SO TOXIC A SUBSTANCE
CHAPTER 4: THROWING THEIR LIVES AWAY
CHAPTER 5: STATEMENTS OF AUTONOMY
CHAPTER 6 SANCTIONS
CHAPTER 7: THE SPREAD OF THE PRACTICE
CHAPTER 8: ACTION AND RESISTANCE
CONCLUSION
REFERENCES
INDEX
About The Author
Maggie Brady is a social anthropologist who has undertaken field-based research on Indigenous social and environmental health and alcohol and other drug use. In the 1980s she became a researcher for legal counsel representing Aboriginal groups at the Royal Commission into British Nuclear Tests in Australia (1984-5).
Later, while based at AIATSIS she worked with Kingsley Palmer on a study of the diet and daily lifestyle of the Pitjantjatjara-speaking people of the Maralinga Lands:  one of several studies for the rehabilitation of the Lands. Maggie has published for both academic and community-based audiences and is committed to knowledge translation, for example The Grog Book (a practical resource to mobilise grassroots community action) - widely distributed across Australia and overseas. She published the first anthropological study of volatile solvent use (petrol sniffing) among Indigenous Australians (Heavy Metal, 1992); an alcohol policy analysis (Indigenous Australia and Alcohol Policy, 2004), and a study of community-owned hotels and licensed clubs (Teaching "proper" drinking? Clubs and pubs in Indigenous Australia, 2017). 
She is interested in the history of Indigenous and non-Indigenous women's activism around alcohol; traditional Indigenous fermentation practices; and the diffusion of alcohol policies and temperance ideas around the world.
About The Cover
Front cover: Caged petrol bowsers in Western Australian, 1988. (photograph by Maggie Brady)