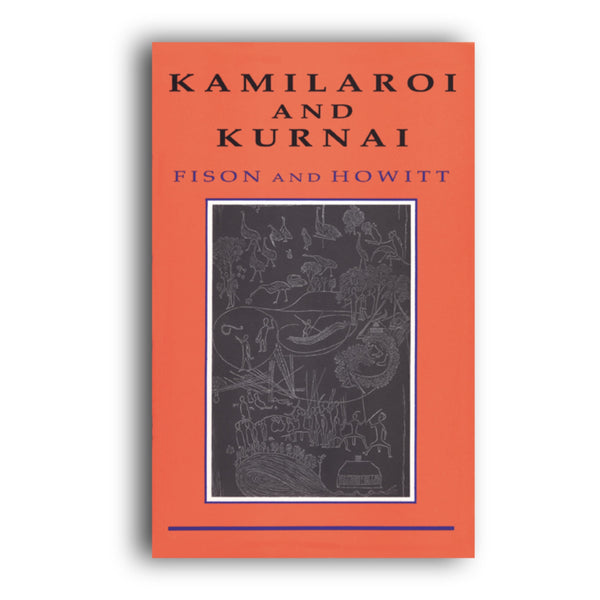 A 'landmark in Australian anthropology' when it first appeared in 1880, this is the first major analysis of Aboriginal social structure, adopting a model today termed 'social Darwinist'. While this theory is now rejected, it exerted tremendous influence on European attitudes for decades, making this an important sourcebook for such ideas.
Fison's chapters are theoretical and general, Howitt's are packed with rich details, such as the names of his informants and localities.
Production Details
Paperback
215mm x 140mm x 23mm
375pp
Released January 1991
ISBN 

9780855752224
Contents
PREFATORY NOTE
Chapert 1: KAMILAROI MARRIAGE, DESCENT, AND RELATIONSHIP
Chapter 2: GROUP MARRIAGE AND RELATIONSHIP
Chapter 3: THE KURNAI, THEIR CUSTOMS IN PEACE AND WAR
Chapter 4: THEORY OF THE KURNAI SYSTEM
SUMMARY AND GENERAL CONCLUSIONS
About The Author
Lorimer Fison (1832-1907) was a Methodist missionary.
William Howitt (1830-1908) was resident magistrate of Gippsland.
About The Cover
Front cover: Line drawing of a bark etching from the near Lake Tyrell made in approximately 1860, as referred to in R Brough Smyth's The Aborigines of Victoria of 1878, and reproduced courtesy of the AIATSIS Pictorial Collection. The original etching is part of the Museum of Victoria's collection (Registration number X1520).