Mabo and Native Title 20 Years on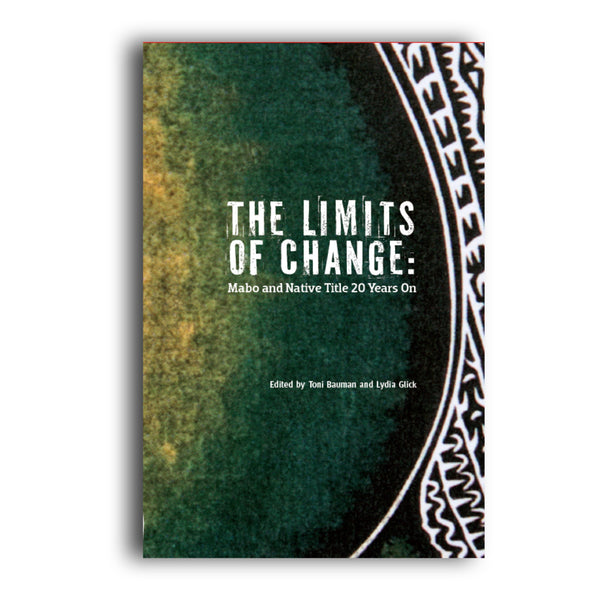 On 3 June 1992, the High Court of Australia handed down the Mabo decision, recognising the continuing rights of Aboriginal and Torres Strait Islander peoples as the original inhabitants of the land under their own law and customs. In 2012, on the 20th anniversary of Mabo, the contributors present a story of a mixed aftermath. From the first years of expectation and debate to the bureaucracy that was to develop, this book makes clear that, even for those involved from the beginning, native title remains a tough terrain to navigate, though it is now an established part of the legal and political landscape.
Introduced by Mick Dodson, this is a narrative testified by those who were close to the Mabo case, the negotiations leading up to the Native Title Act, or who for the past two decades have helped shape native title outcomes. The book includes perspectives from native title claimants and holders, community, political and corporate leaders, lawyers and judges, academics, consultants and government bureaucrats. The authors dispel myths that continue to surround Mabo, drawing into question assumptions about the impact of the High Court's ruling and unresolved questions of justice for Indigenous Australians.
Production Details
Paperback
230mm x 155mm x 25mm
464pp
Released June 2012
ISBN

9780987135384
Contents
Foreword
Editors and Contributors
Introduction- The Limits of Change
Mabo and the High Court Decision
Chapter 1: Mr James Rice and Mrs Mary Rice- Interview by Dianne Hosking
Chapter 2: Mr Alo Tapim- Interview by Dianne Hosking
Chapter 3: Genesis of a Test Case
Chapter 4: Mabo and Australian History
Chapter 5: What the Hell Happened to Mabo? The search for the missing link
Chapter 6: Ripples of Mabo- Aboriginal and native customary land rights in Malaysia Negotiating the Native Title Act
Chapter 7: The Lead Up to the Passage of the Native Title Act
Chapter 8: ABC Background Briefing with Liz Jackson, 11 July 1993
Chapter 9: Media Doorstop with Rick Farley, Executive Director of the National Farmers' Federation, Parliament House, 19 October 1993
Chapter 10: Second Reading Speech on the Native Title Bill 1993 and Postscript to Mabo
Chapter 11: Changing Mindsets- Process issues in the native title negotiations
Chapter 12: Pssst, mate. What's this Mabo thing?
Chapter 13: Native Title- Recognition space or contested space?
Chapter 14: Interview with Cheryl Kernot- Reflections on the 20th anniversary of Mabo
Chapter 15: Interview with Les Malezer- Reflections on the 20th anniversary of Mabo
Chapter 16: Twenty Years and the Struggle Continues- The Australian Greens and native title
Photographs and Illustrations
Implementing the Native Title Act
Chapter 17: 'It's the Constitution, it's Mabo, it's justice, it's law, it's the vibe'- Reflections on developments in native title since Mabo v Queensland [No 2]
Chapter 18: Mabo Misinterpreted: The unfortunate legacy of legislative distortion of Justice Brennan's judgment
Chapter 19: What has native title done for me lately?
Chapter 20: The Yorta Yorta Native Title Claim- Litigation, negotiation and partial settlement 1994–2012 & continuing
Chapter 21: Interview with Michael Black- Reflections on the 20th anniversary of Mabo
About the Author
Toni Bauman is an anthropologist, mediator, facilitator and trainer who has published widely and made presentations to a range of national and international audiences.

She has over thirty years' experience in Indigenous matters including land and native title claims, consensus building, agreement-making, decision-making and dispute management processes, co-management of protected areas, government policy, program evaluation, feasibility studies, and governance training.
Toni was the chief investigator for the Indigenous Facilitation and Mediation Project at AIATSIS and acted as adviser to the Federal Court project that produced the publication Solid work you mob are doing: case studies in Indigenous dispute resolution and conflict management in Australia (Federal Court of Australia, 2009).
In 2011, Toni was appointed as a Research Affiliate at Harvard University's Kennedy School of Government and as a visiting scholar at the Udall Center for Studies in Public Policy at the University of Arizona.