Protest Land Rights and Riots
Postcolonial struggles in Australia in the 1980s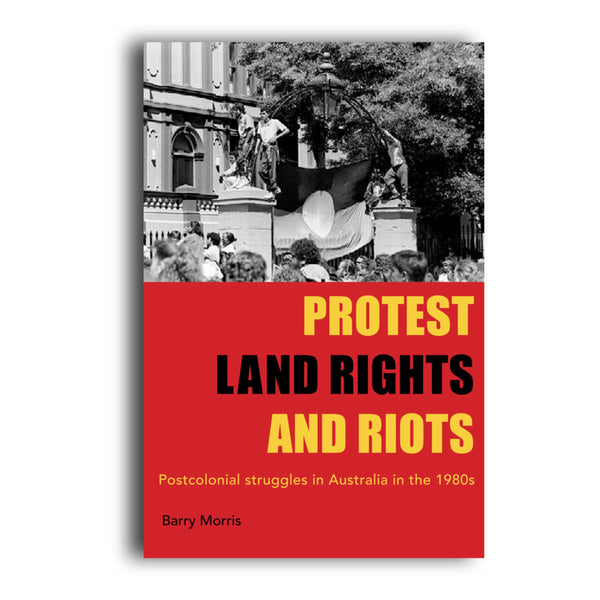 The 1970s saw the battle for Aboriginal people's struggles for recognition of their postcolonial rights. Rural communities, where large Aboriginal populations lived, were in foment as a consequence of political, economic and major structural change, social fragmentation and unparalleled unemployment. The ensuing so-called riots, protests and law-and-order campaigns captured much of the tense relations that existed between Indigenous people, the police and the criminal justice system.
In Protest land rights and riots, Barry Morris shows how those policies, informed by neoliberalism, targeted those who were least integrated socially and culturally and who enjoyed fewer legitimate economic opportunities.
Amidst intense political debate, struggle and conflict, new forces were unleashed as a post-settler colonial state grappled with its past. Morris captures the contradictory forces and provides a social analysis of the ensuing political effects of neoliberal policy and the way it was subsequently undermined by an emerging new political orthodoxy in the 1990s.
Production Details
Paperback
230mm x 155mm x 15mm
276pp
Released August 2013
ISBN 

9781922059345
Contents
Foreword
Acknowledgments
Map
Introduction
Chapter 1: Crisis of identity: Aboriginal politics, the media and the law
Chapter 2: Neoliberalism and Indigenous rights in New South Wales
Chapter 3: Firm government: state of siege
Chapter 4: Postcolonial fantasy and anxiety in the North West
Chapter 5: Police testimony and the Brewarrina riot trial
Chapter 6: Aborigines behaving badly: legal realism and paternalism
Abbreviations
Notes
Bibliography
Index
About The Author
Barry Morris is the author of Domesticating resistance, Race matters and Expert knowledge. He is a senior lecturer in Anthropology at the University of Newcastle.
About The Cover
Front Cover: Demonstrators at Parliament House gates (courtesy Newspix).