Race, politics and power in Indigenous health research, 1870-1969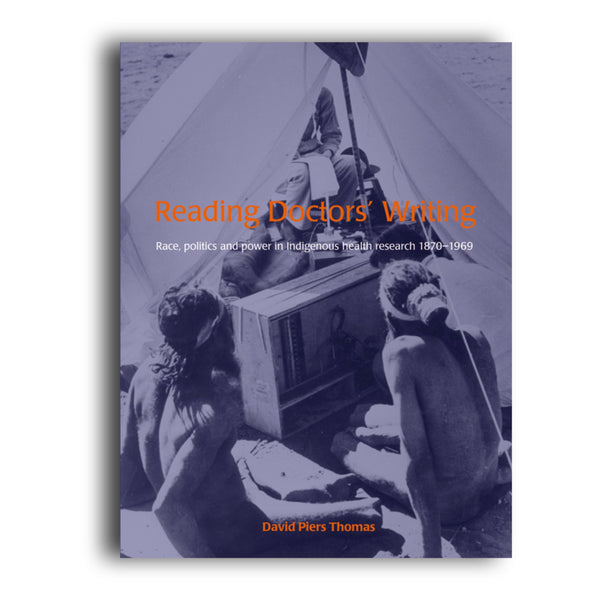 Reading Doctors' Writing is a book for every Australian who reads or writes health research about Aboriginal and Torres Strait Islander peoples. However, it's not just a story about medical progress. Medical research has been influenced by the politics of colonialism, the nationalist politics associated with Federation, and most importantly, by the politics of race, racism and anti-racism.
This history of Indigenous health research fuels the suspicion felt by Indigenous people today about researchers, and research. Reading Doctors' Writing invites those involved in Indigenous health research to confront rather than evade the history and politics of their work.
This book is a welcome addition to the Indigenous health literature, particularly the relationship between health and history...This book, or chapters of it, would add to most reading lists of subjects engaged in Aboriginal health, Australian history, and research ethics and practice across a range of disciplines.

- Shaun Ewen, VicHealth Koori Health, Research & Community Development Unit
Production Details
Paperback
270mm x 205mm x 12mm
256pp
Released June 2004 
ISBN

9780855754587
Contents
Figures
Abbreviations
Acknowledgements
Prologue: Saying 'science'
Chapter 1: Introduction- How we read doctors' writing
Chapter 2: A primitive and dying race
Chapter 3: A tropical race and tropical medicine
Chapter 4: Blood and race
Chapter 5: Collecting power
Chapter 6: Avoiding race
Chapter 7: Equality, politics and dissenting voices
Epilogue:'Aboriginal health'
Appendix: Quantitative analysis of Indigenous health in the MJA
Notes
Bibliography
Index
About The Author
Professor Thomas has worked in Indigenous health and health research for 30 years. He has worked as a doctor for three Aboriginal community controlled health services.
Prof Thomas is involved in the translation of research into policy and practice through advocacy, collaborations with policy makers and practitioners, and his membership on several important national and NT committees. 
About the cover
Design and Layout by Rachel Ippoliti,
Aboriginal Studies Press