An Aboriginal Ritual of Discovery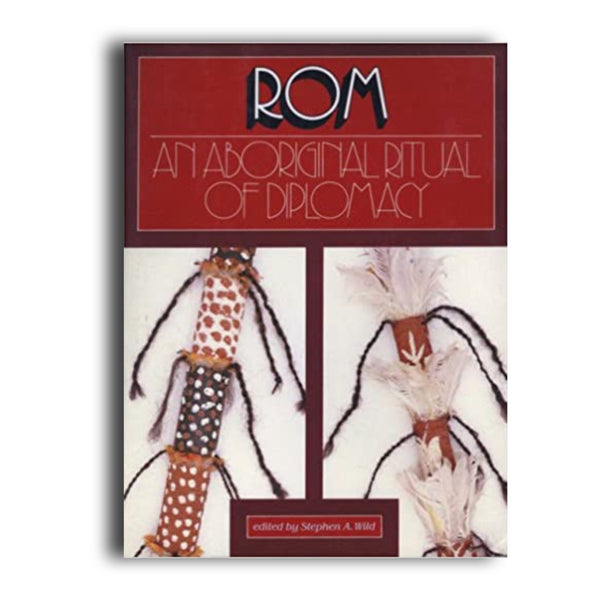 The first ROM ceremony, a 'ritual of diplomacy', performed outside Arnhem Land was held when the Anbarra people from north-central Arnhem Land presented a Rom to AIATSIS in 1982. This book details the songs, dances, and artefacts that are part of ROM, and are accompanied by colour illustrations. The book describes the ROM ritual in Arnhem Land and the changes made by the performers to stage it in Canberra.
ROM are performed to establish or re-establish friendly relations with neighbouring communities by presenting them with elaborately-decorated totemic poles. The entire process of making, binding, and decorating the poles can extend over weeks and involves successive sessions of song and dance with culminate in a presentation ceremony.
Production Details
Paperback
240mm x 180mm x 9mm
116pp
Released January 1986
ISBN

9780855751623
Excerpt
Contents