The Torres Strait Islanders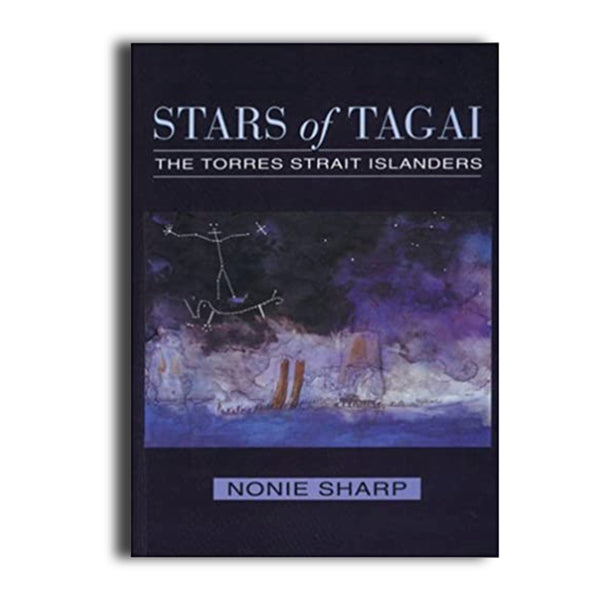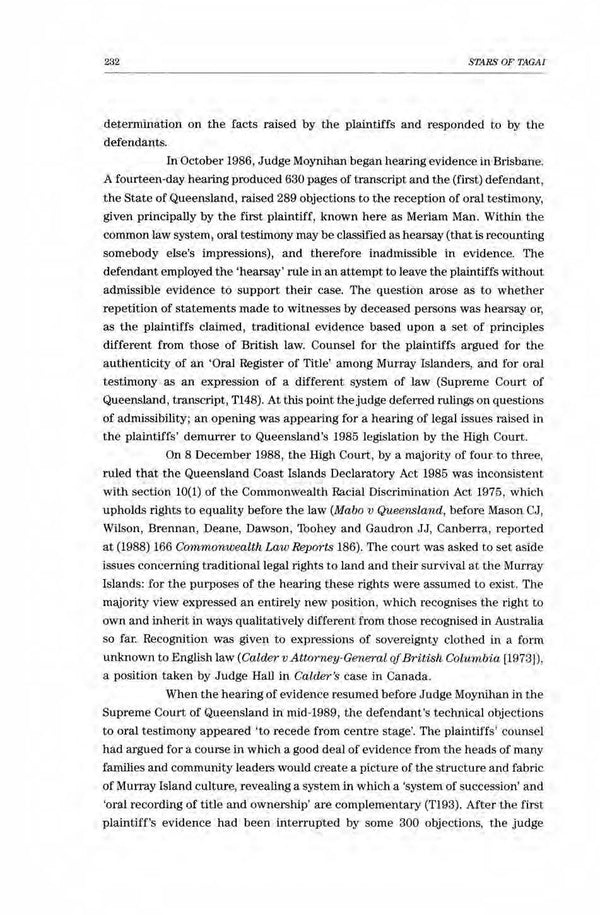 Stars of Tagai describes life among the blue-water people of the Torres Strait Islands. It explores the changing life of these sea people: their creation and re-creation of identity, and their unique sea culture, rich in meaning and custom.
Traversing the period from the mid-nineteenth century until today, Stars of Tagai is the first book to examine the social issues involved in the Mabo case, and to give a picture of life of the Meriam people of the Murray Island.
The title is drawn from the story of Tagai, which belongs to all Torres Strait Islanders.
Production Details
Paperback
240mm x 162mm x 20mm
321pp
Released January 1993
ISBN

9780855752385
Contents
List of Illustrations
Preface
Acknowledgements
List of Abbreviations
Part I
Introduction- Stars of Tagai I
Chapter 1: Themes of Encounter in Magani Kes-Magani Malu and Torres' Strait
Part II
Chapter 2: The Flower of Meriam Identities- Linking Circles of Life among the Meriam
Chapter 3: Originality and Continuity
Part III
Chapter 4: The Cross as Sign
Chapter 5: Kole
Chapter 6: From Mai to Pearl Shell
Part IV
Chapter 7: Striking Back
Chapter 8: Stars of Tagai II
Epilogue- Reflections upon the Stars
Notes
Bibliography
Glossary
Index
About The Author
Anthropologist Nonie Sharp is an honorary research fellow in the Anthropology Program of the School of Social Sciences, La Trobe University. For many years she has worked with northern Australia's coastal indigenous people and is an authority on communities of the Torres Strait Islands.
After obtaining her PhD from La Trobe University in 1995, Nonie went on to teach sociology and anthropology. Additionally, a five-year Australian Research Fellowship enabled her to travel to the Pacific islands, parts of coastal Europe, Canada and the United States, and write a book about people and their relationship to the sea. The book is titled Saltwater people: the waves of memory.
About The Cover
Cover based upon a watercolour by Lieutenant George Tobin; colour negative ZPXA 563f76 courtesy of Mitchell Library, State library of New South Wales, and drawings of the Tagai constellation by Gizu and Mariget of Mabuiag (Haddon 1908,4).