The right to protect sites
Indigenous heritage management in the era of native title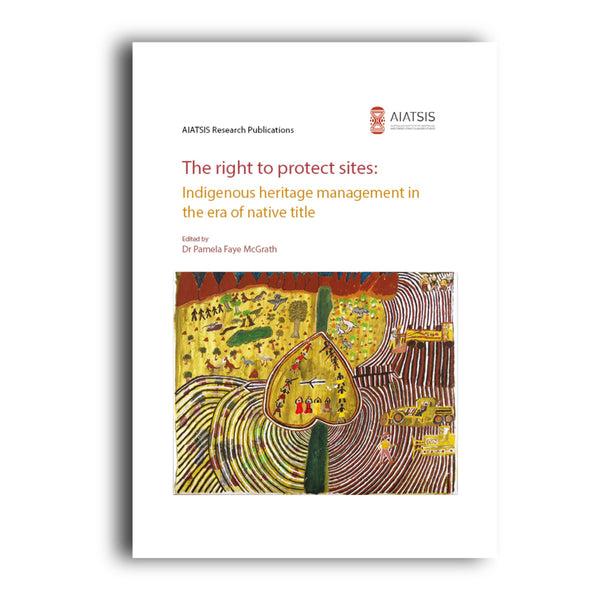 A large and profitable Indigenous heritage management industry has emerged in the wake of the resources boom of recent decades, with thousands of Indigenous heritage impact assessments conducted every year. Yet few governments have successfully reformed heritage laws to accommodate native title rights, and conflict over site destruction is regularly front page news.
The right to protect sites brings together a range of authors who explore native title and Indigenous heritage regimes around the country, and charts the history of advocacy and policy development, highlighting the successes, limitations, inequalities and opportunities of current arrangements.
Production Details
Paperback
230mm x 155mm x 20mm
365pp
Released June 2016
ISBN

9781922102393
Contents
Acknowledgments
Figures
Tables
Cases and legislation
Notes on Contributors
Chapter 1: The fate of Indigenous place-based heritage in the era of native title
Chapter 2: The different concepts and structures for heritage protection and native title laws- the nature and pitfalls of public heritage and private rights
Chapter 3: Future acts, future heritage? The extraordinary scale and unknown impacts of development-related Indigenous heritage management on native title lands
Chapter 4: Navigating a path through delays and destruction- Aboriginal cultural heritage protection in New South Wales using native title and land rights
Chapter 5: The Aboriginal Heritage Act 2006 (Vic.)- a glass half full…?
Chapter 6: Conservation, commodification and Indigenous heritage in Queensland
Chapter 7: From missionaries to Mabo- place-based heritage management and native title in Torres Strait
Chapter 8: Aboriginal heritage in South Australia: protection, knowledge, power
Chapter 9: Sacred bodies and ore bodies- conflicting commodification of landscape by Indigenous peoples and miners in Australia's Northern Territory
Chapter 10: From Weebo to Walmadan- making sense of Aboriginal heritage protection (de)evolution in Western Australia
Chapter 11: Murujuga National Park- co-management of cultural heritage through a future act agreement
Chapter 12: Aboriginal cultural heritage protection in Tasmania- the failure of rights; the restorative potential of historical resilience
About The Author
Dr Pamela McGrath is a Research Direct at the National Native Title Tribunal and President of the Australian Anthropological Society. Pamela has been involved with native title research and policy analysis for over fifteen years. Her most recent research projects have focused on the social impacts of native title, Indigenous cultural heritage regulation, and the management and return of native title information.
About The Cover
Cover Images: 'Heart of country, 2013', © Jacky Green/ Licensed by Viscopy, 2016
AIATSIS acknowledges the funding support of the Department of the Prime Minister and Cabinet (PM&C).