Recovering the stolen wages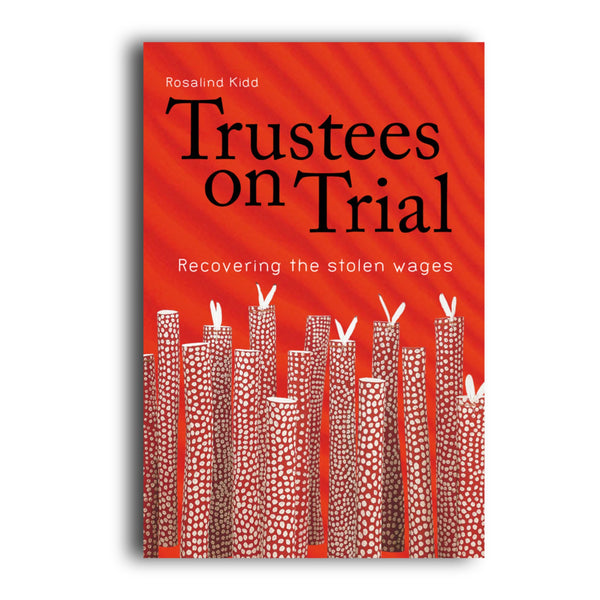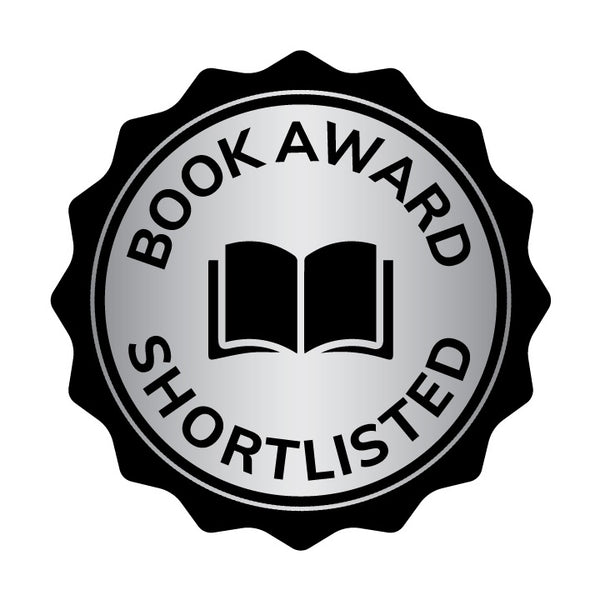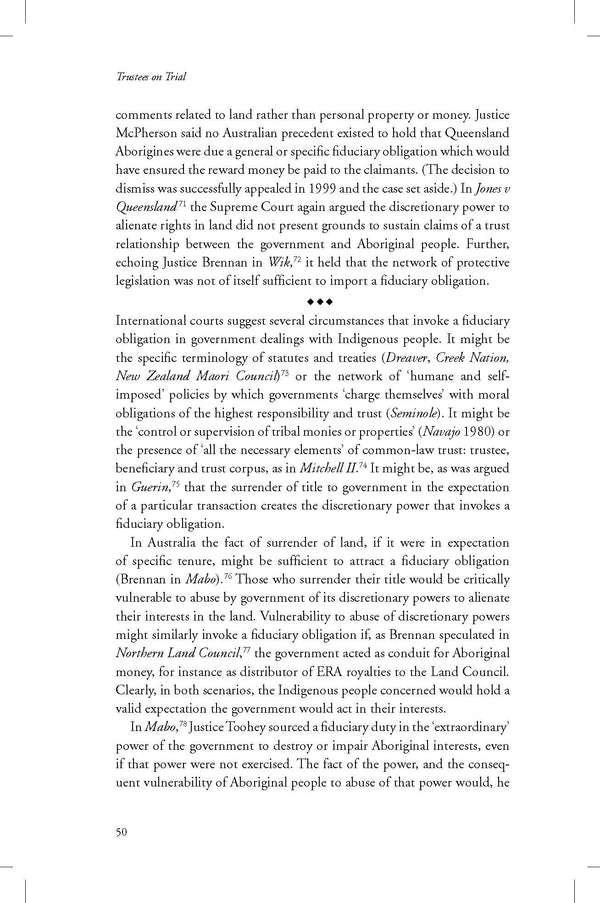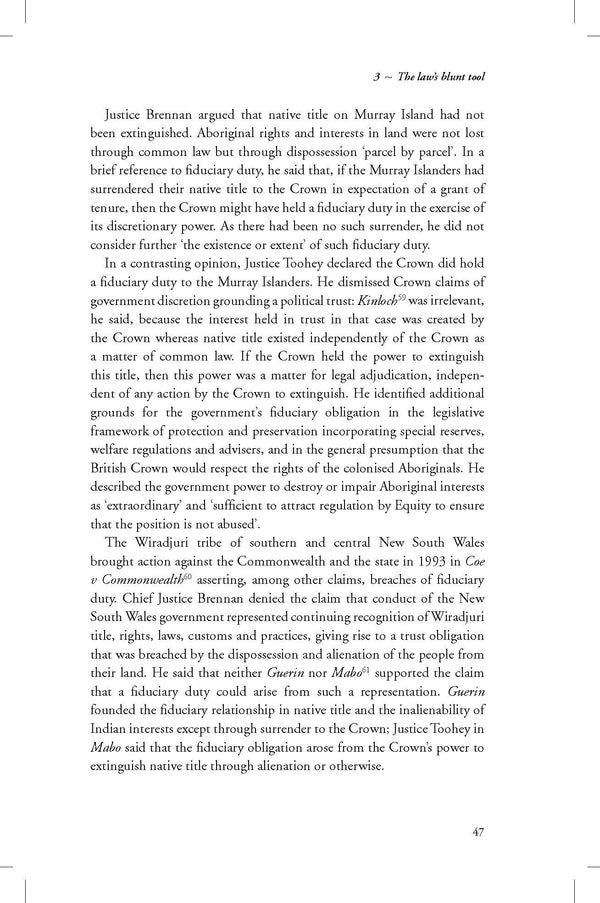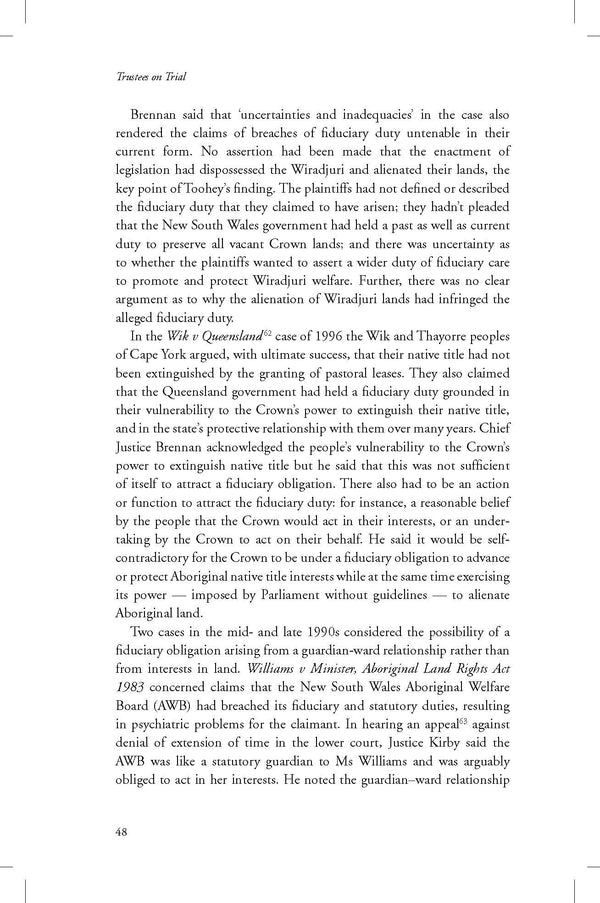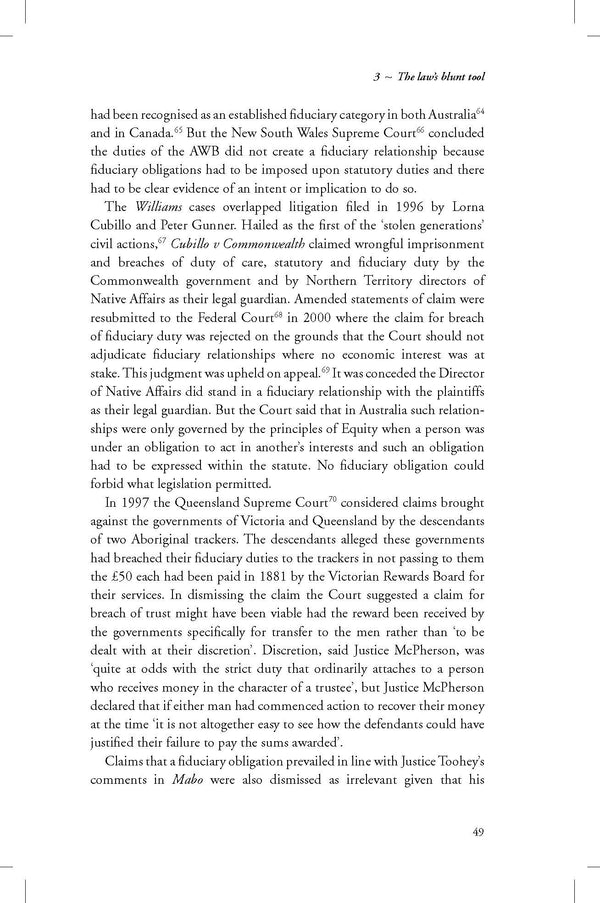 Shortlisted for the NSW Premier's History Award for the John and Patricia Ward History Prize, 2007.
Ros Kidd uses official correspondence to reveal the extraordinary extent of government controls over Aboriginal wages, savings, endowments and pensions in twentieth century Queensland. In a disturbing indictment of the government's $4000 reparations offer, Kidd unpicks official dealings on the huge trust funds compiled from private income and community endeavours, showing how governments used these finances to their advantage, while families and communities struggled in poverty.
Casting the evidence in terms of national and international litigation, particularly cases relating to government accountability for Indigenous interests, Kidd makes a powerful case that the Queensland government should be held to the same standards of accountability and redress as any major financial institution. Trustees on trial is a timely warning for all other Australian jurisdictions to consider their liability for Aboriginal money taken in trust.
Production Details
Paperback
230mm x 155mm x 15mm
224pp
Released September 2006
ISBN 

9780855755461
Contents
Foreword
Acknowledgments
Abbreviations and Conversions
Introduction
Chapter 1: The Deal
Chapter 2: Coerced Dependency
Chapter 3: The Law's Blunt Tool
Chapter 4: Officiously Assumed Without Request
Chapter 5: In Bad Hands
Chapter 6: Tainted Discretion
Chapter 7: An Ordinary Prudent Man
Conclusion
Case Citations
Queensland Laws and Regulations
Notes
Index
About The Author
Ros Kidd has been working on the subject of the stolen wages since 1994. Her evidence to the 1996 HREOC Inquiry into under-paid wages resulted in a massive compensation offer. An Adjunct Research Fellow at Griffith University, she is a Member-at-Large for National ANTaR and a passionate advocate for justice for Aboriginal people.
About The Cover
Cover Image: Ron Yunkaporta, Australia. b.1956. thuuth thaa' munth (Law poles) 2002-03. Natural pigments, ibis feathers and bush string on cotton tree wood (Hibiscus tilliaceus). 15 components: 159x250 cm. Commissioned 2002 with funds from the Queensland Art Gallery Foundation Grant. Reproduced with kind permission of the artist and the Queensland Art Gallery.