Cultural expression, identity and politics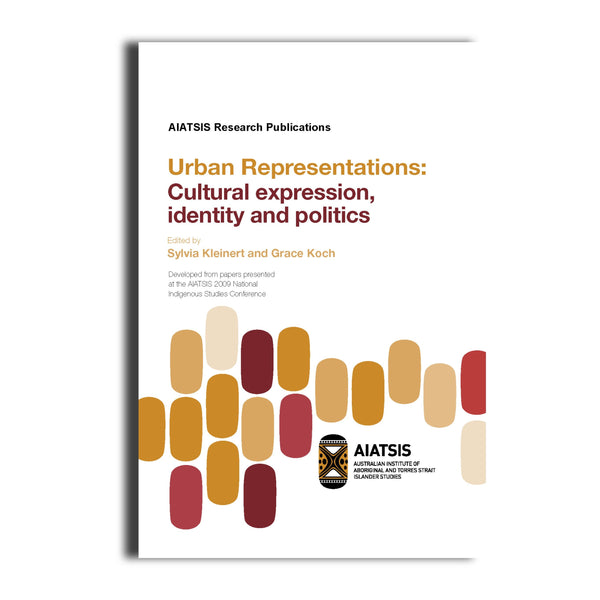 This volume of papers from the 2009 National Indigenous Studies Conference looks at artistic expression and its relationship to Indigenous life and culture in different Australian urban locations. It explores the interpretive framework through which urban Aboriginal art is understood, artists' political activism and the continued questioning of identity.
Production Details
Paperback
245mm x 165mm x 8mm
128pp
Released June 2012
ISBN

9781922102089
Excerpt
Contents
About The Author
Grace is presently a Visiting Scholar in the Research Section of the Australian Institute of Aboriginal and Torres Strait Islander Studies (AIATSIS) and a Senior Research Fellow at the National Centre for Indigenous Studies (NCIS) at the Australian National University (ANU). She began work at (the then) AIAS as Research Assistant in Ethnomusicology to Dr Alice Moyle. Later, she worked as an audiovisual archivist at AIATSIS until 2002, when she moved to the Native Title Research and Access position. Grace is also a Member of AIATSIS.
About The Cover
Cover design by Inprint Pty Ltd