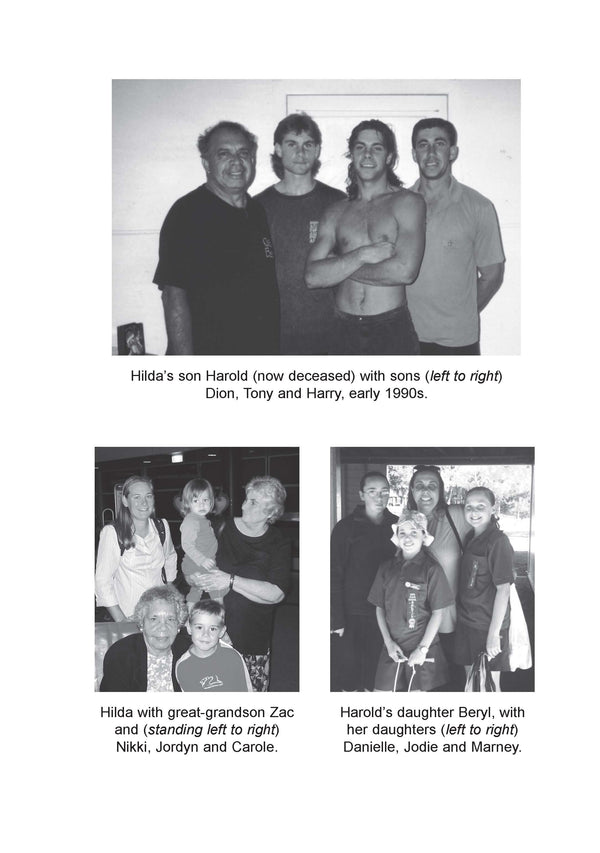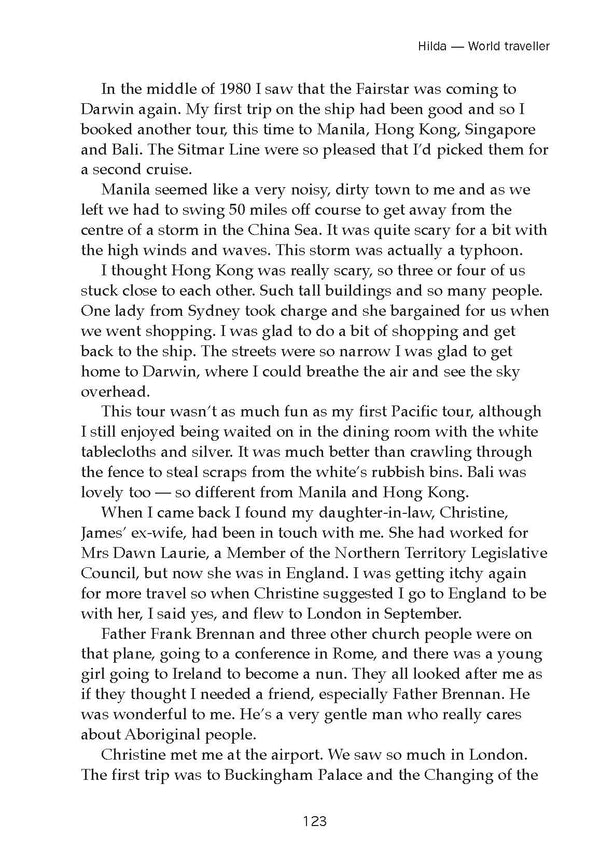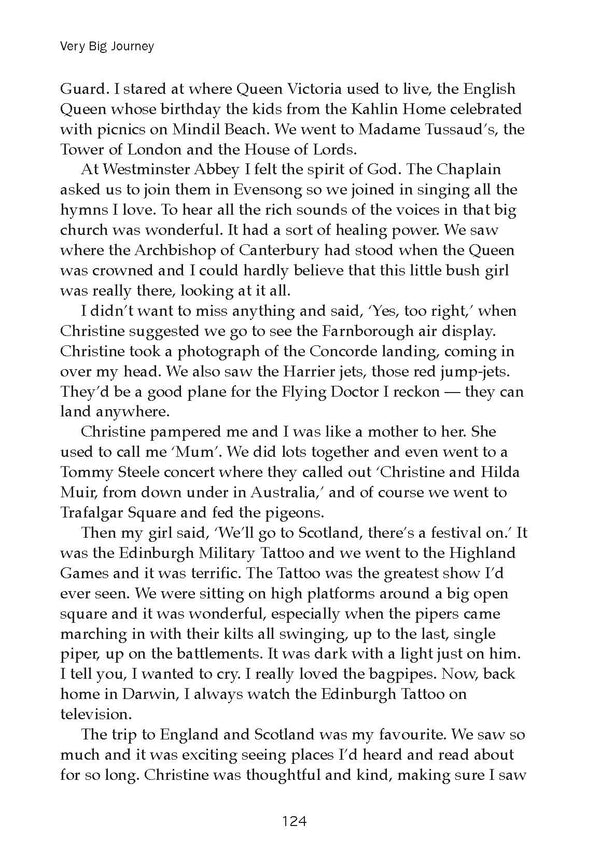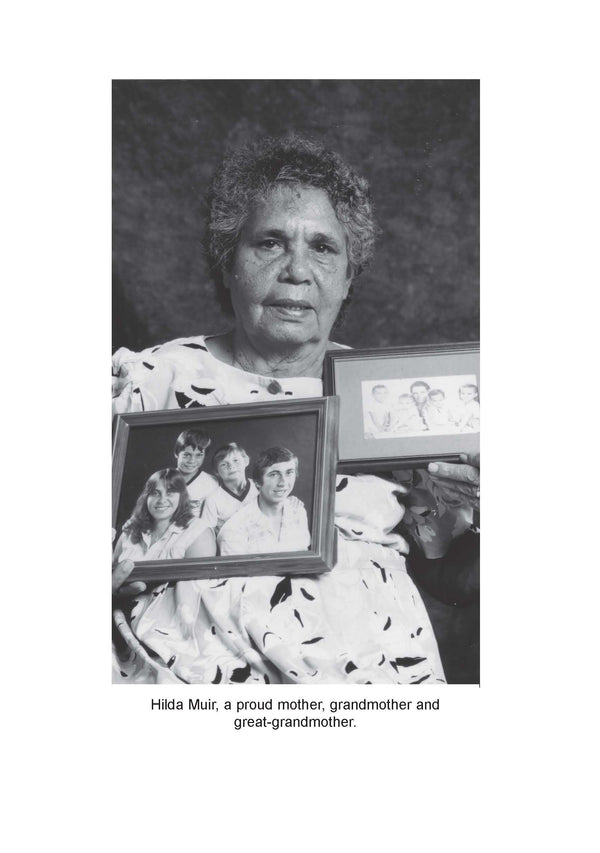 Hilda Muir was born on the very frontier of modern Australia, near the outback town of Borroloola in the Northern Territory in about 1920.
Her early life was spent roaming the Gulf Country on foot, hunting and gathering with her family. Her mother was a Yanyuwa person, and so was Hilda. Known to the clan as 'Jarman', it mattered little that her father was an unknown white man. This small girl had a name, a loving family, and a secure Aboriginal identity.
Very Big Journey tells of Hilda's bush childhood, and her forced removal from a loving family to the rigours of life in the Kahlin Home for half-caste children. Hilda grew up to marry the love of her life, Billy Muir, and then had to learn to deal with the demands of a growing family and evacuation to Brisbane during the Second World War. Back in Darwin, and after the devastation of Cyclone Tracy, Hilda struggled to find her place in the world again.
In 1995, Hilda Muir was one of those chosen to present a writ to the High Court on behalf of her fellow stolen-generation, asserting that the removals were illegal as well as immoral. In 1997 the writ was rejected by the High Court.
In 2000 Hilda finally travelled back to her Yanyuwa land and was recognised as an owner and custodian of that country.
Production Details
Paperback
210mm x 145mm x 12mm
156pp
Released January 2004
ISBN 

9780855753979
Contents
Foreword
Preface
Acknowledgements
Chapter 1: White people's ears not too good
Chapter 2: Going hunting
Chapter 3: Not thinking about colour
Chapter 4: Killing on Vanderlin Island
Chapter 5: Always hungry
Chapter 6: Ringbarking trees
Chapter 7: Feeling human
Chapter 8: The Big Smoke
Chapter 9: Back to Darwin
Chapter 10: Flaming furies at Parap Camp
Chapter 11: Cyclone Tracy — Floorboards lifting
Chaper 12: Nerve trouble
Chapter 13: Hilda — World Traveller
Chapter 14: Time For change, right now
Chapter 15: Kidnapped back home
Postscript: The apology
Conversion table
About The Author
A member of the Stolen Generation, Aunty Hilda was widely known for her strength of character, wisdom, compassion and generosity of spirit - as well as her fantastic smile and twinkling eyes that could light up a room in an instant.
This true lady of style, always immaculately dressed (she loved her pearls), began her life around 1920 with a 'proper bush birth' in her Yanyuwa country in the Borroloola area on the Gulf of Carpentaria.
About The Cover
Cover Photograph by Sue Wicks.
Cover design and layout by Fat Arts