Honouring fifty years of Australian Indigenous studies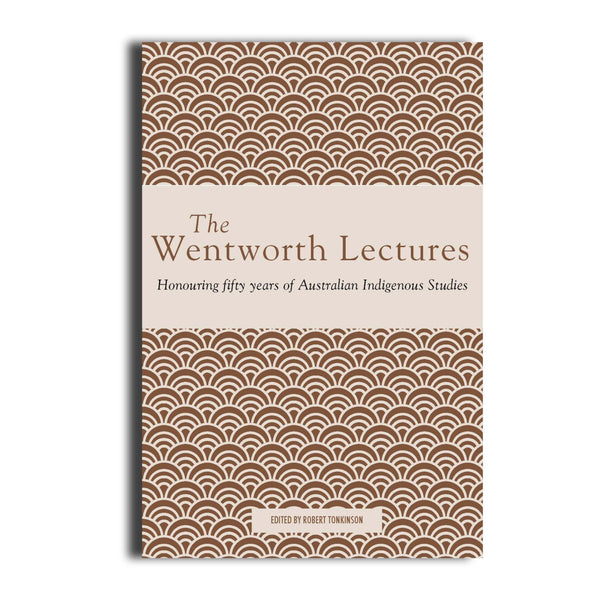 The Wentworth Lectures honour the contribution of Sir William (Bill) Wentworth to the creation of AIATSIS in 1964; now a world-renowned research, collecting and publishing organisation of Aboriginal and Torres Strait islander cultures, traditions, languages and stories.
This collection reflects the changing values in society and the evolution of ethical research in Australia. They are a fitting symbol of Australia's maturing nationhood and respect for Aboriginal and Torres Strait Islander people as the first peoples of the land, of their resilience and journey to reclaim and preserve their identity, their histories, their cultural heritage - their stories.
In the thirty-six years since the first lecture, there have been eighteen Wentworth lecturers, all of whom were given full rein as to the topic and content. To some extent all deal with wider political, social and economic, and in some cases, religious, factors. Taken together, they are a veritable who's who of the leading intellectuals in the field.
Production Details
Paperback
230mm x 152mm x 22mm
Released November 2015
ISBN 

9781922059734
Contents
The Wentworth Lectures
Note to Readers
Presenter Biographies
Introduction Robert Tonkinson
Chapter 1: Calories and bytes- Towards a history of the Australian islands
Chapter 2: Looking ahead through the past
Chapter 3: Aboriginal political life
Chapter 4: 'A sense of making history'- Australian Aboriginal studies 1961–1985 DJ Mulvaney
Chapter 5: Not land rights but land rites
Chapter 6: 'Studying man and man's nature'- A history of the institutionalisation of Aboriginal anthropology
Chapter 7: Aborigines and policing- Aboriginal solutions from Northern Territory communities
Chapter 8: The end in the beginning- Re(de)finding Aboriginality
Chapter 9: Native title- The beginning or the end of justice?
Chapter 10: An Arnhem Land story
Chapter 11: Beyond the mourning gate- Dealing with unfinished business
Chapter 12: Unusual couples- Relationships and research on the knowledge frontier
Chapter 13: Indigenous Australian Studies and higher education
Chapter 14: 'Difference' and 'autonomy' then and now- Four decades of change in a Western Desert society
Chapter 15: Guarding ground- A vision for a National Indigenous Cultural Authority
Chapter 16: First Australians, Law and the High Court of Australia
Chapter 17: To recognise or not to recognise- The place of Aboriginal and Torres Strait Islander peoples in the Australian Constitution
Index
Aboriginal and Torres Strait Islander people are advised that this publication contains names of people who have passed away.
About the Author
Bob Tonkinson is Professor Emeritus and Honorary Senior Research Fellow in Social Anthropology at the University of Western Australia. His work over the past five decades has focused on Aboriginal Australia and insular Melanesia. His recent writings include direct comparisons of aspects common to both fields, particularly the uses and politics of tradition in relation to political action and issues of personal and group identity. He continues to work in both academic and applied areas of anthropological research on Aboriginal Australia. Emeritus Professor Tonkinson was Editor of the journal Anthropological Forum (2000–11). He is a Fellow of the Academy of the Social Sciences in Australia, and a Life Member of both the Association for Social Anthropology in Oceania and the Australian Anthropological Society. He is currently Deputy Chair of the Council of the Australian Institute of Aboriginal and Torres Strait Islander Studies.